MIM ANNUAL REPORT
2020-21
Introduction
The MIM® Annual Report is a state of the industry survey and analysis conducted by the team here at MIM®. Our aspiration is that the report provides useful insights to help industries professionals and leaders make more informed choices that further improve the standard of IT Major Incident Management worldwide.
In this latest report we received over 3,000 responses from the global, professional community. A big thank you to everyone who took part. Our CEO, Adam Norman, the world's leading expert on Major Incident Management has provided some additional thoughts and points of interest throughout.
Some of the topics covered include:
Performance statistics
Team and Operation sizes
Employee satisfaction
Talent acquisition
Tools and technology
Professional development
Leadership and customers
Investment and budgets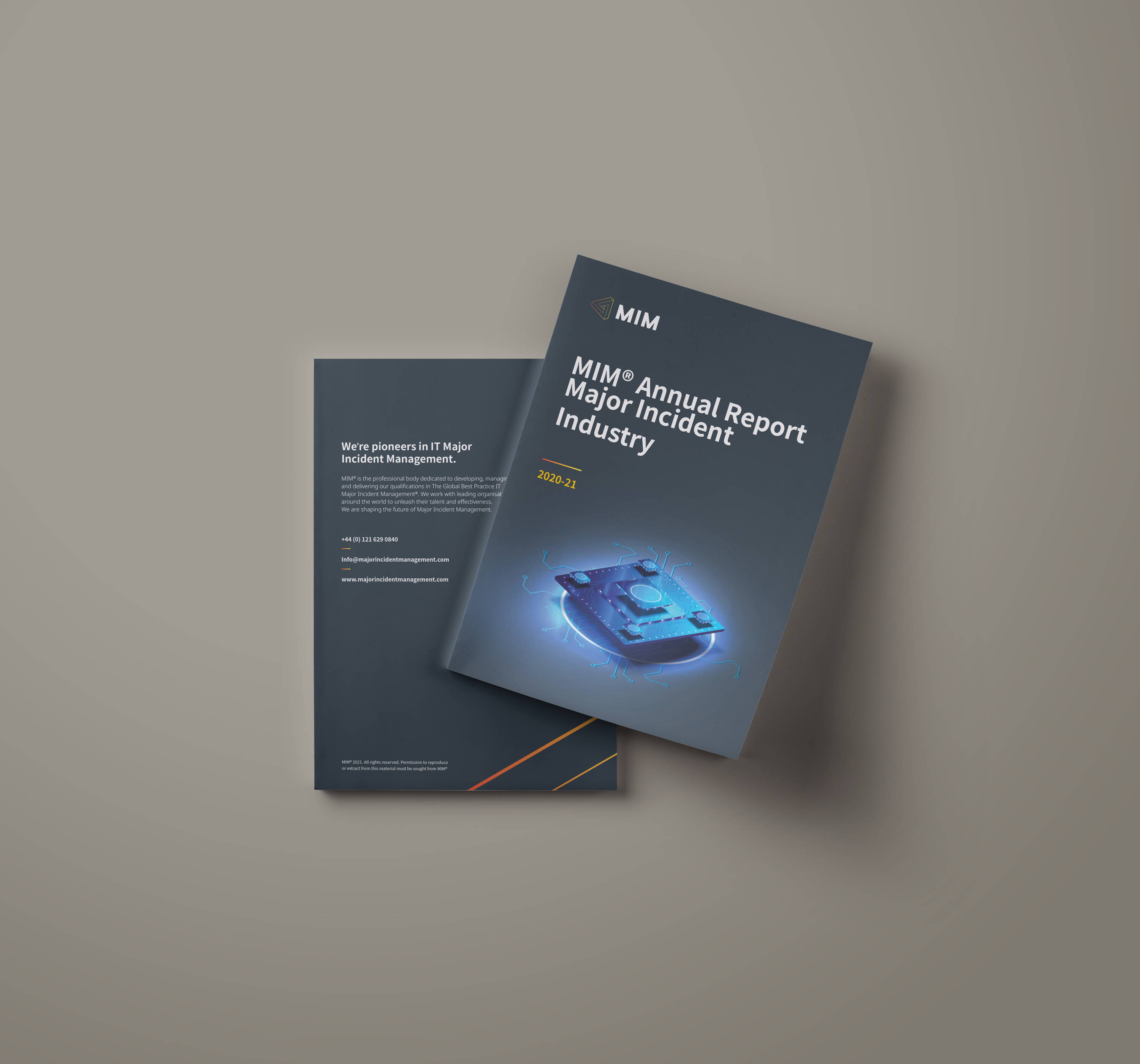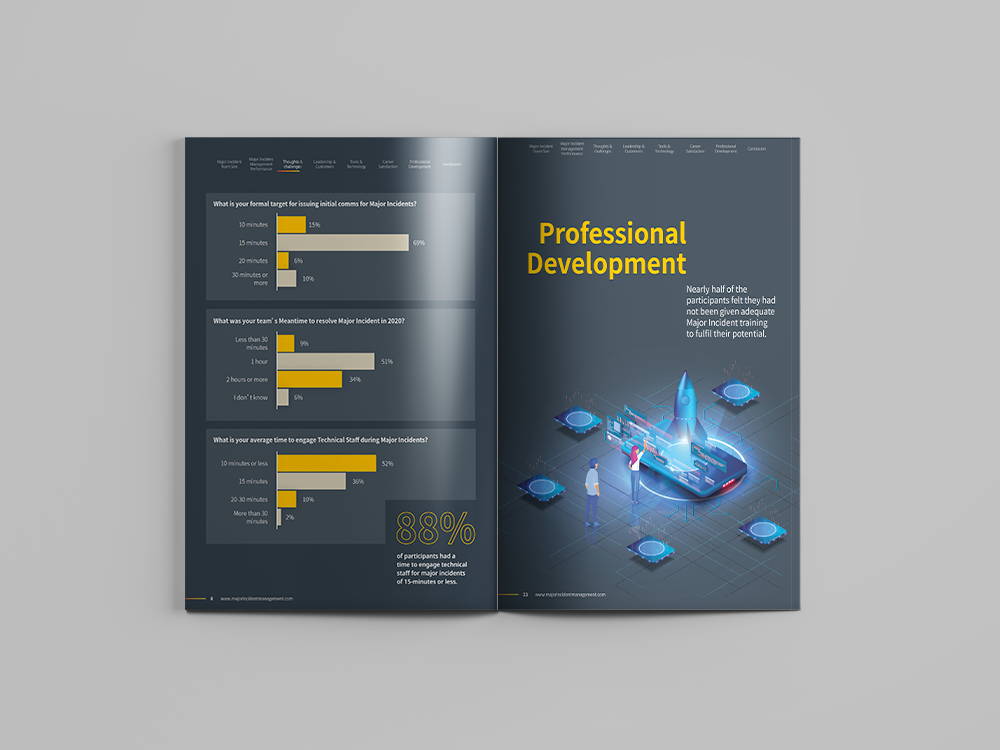 Get the latest insights
See the latest insights free, no email signups or personal information required, just pure Major Incident intel.